Children with autism may not be strongly interested in playing with others and would not frequently engage in social activities. Additionally, social games often involve rules that are difficult for our students to understand. Therefore, we may need to create social activities that allow our students to enjoy their interaction with others. The social activities should be able to achieve some of the following targets:
1. Pairing enjoyment with the social activities
2. Increasing awareness of other people
3. Increasing responsiveness towards other people
Here are ideas that parents/teachers may try with their children: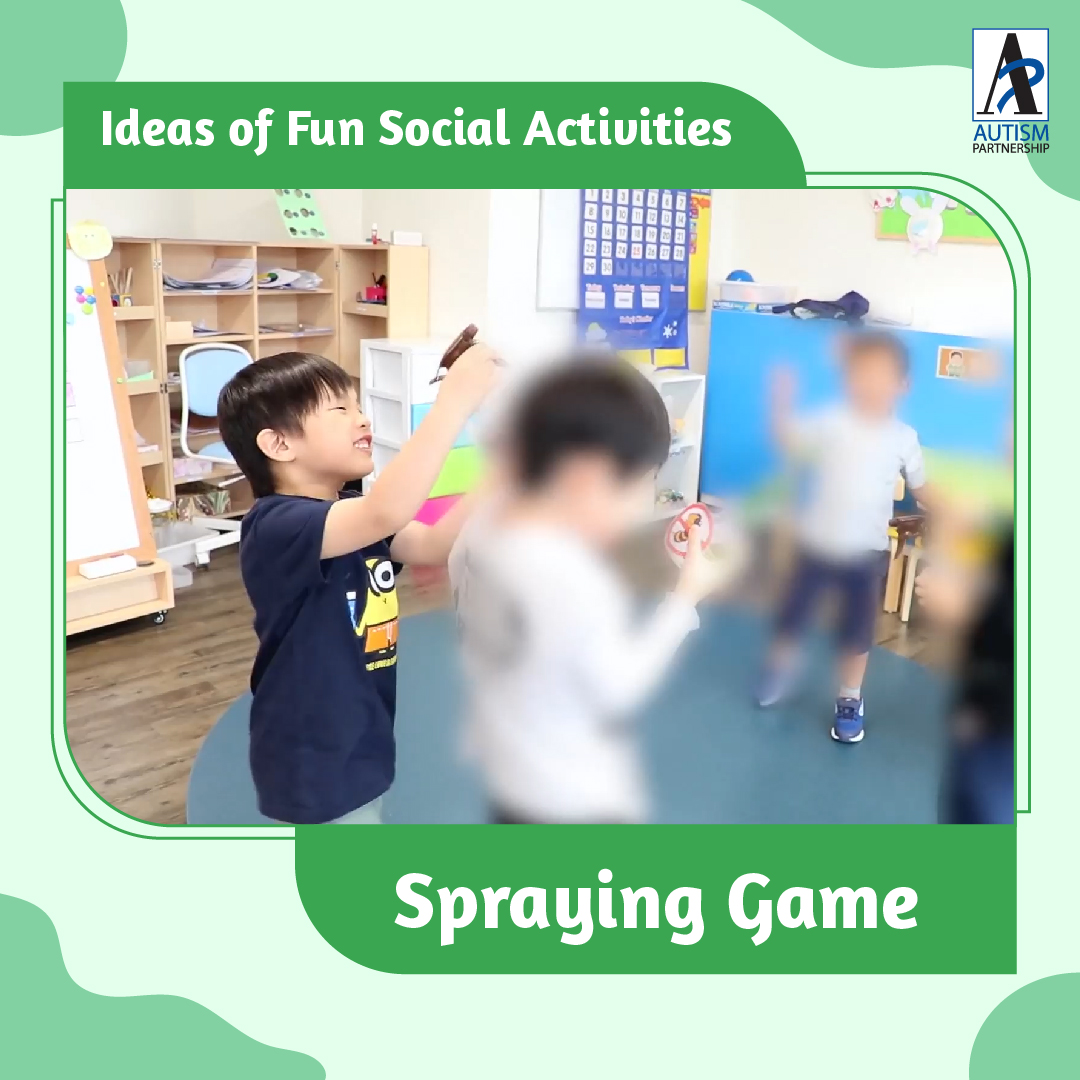 Procedures:
A child holds a spray bottle and sprays water at other people. The other party can run to escape. This game is simple and fun with elements that children usually like, i.e. water and running. For more advance version, we can have one child hold the water bottle, while the other child holding an umbrella as a shield.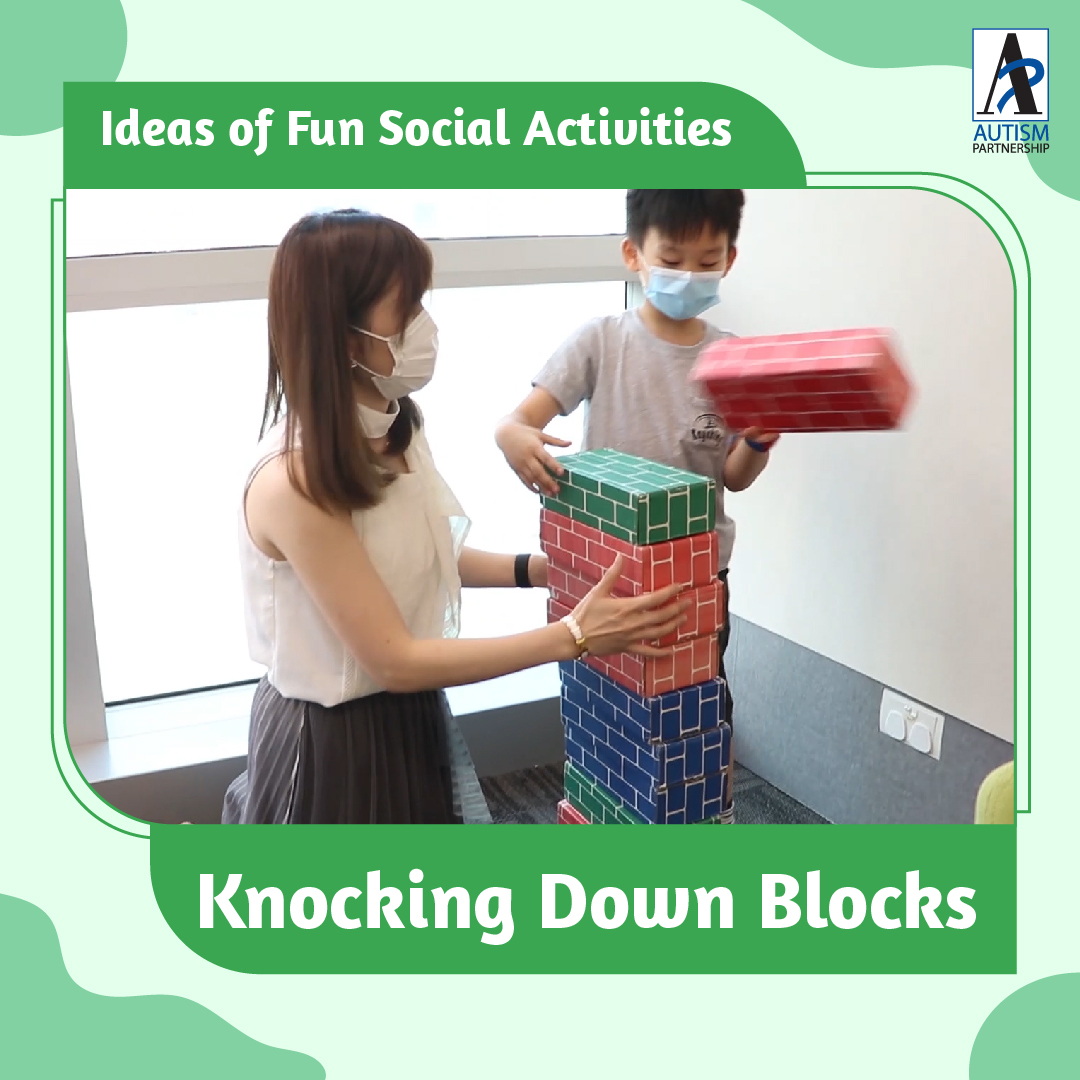 Procedures:
The blocks are stacked up to the child's waist level. When the teacher says 1,2,3…go, the children can run to the blocks and kick/knock down the blocks. When the children are familiar with the game, they can hold hands and say "1,2,3…go" together and then run to kick/knock the blocks down. This game can help increase awareness of peers, as they need to synchronize their actions with their partner.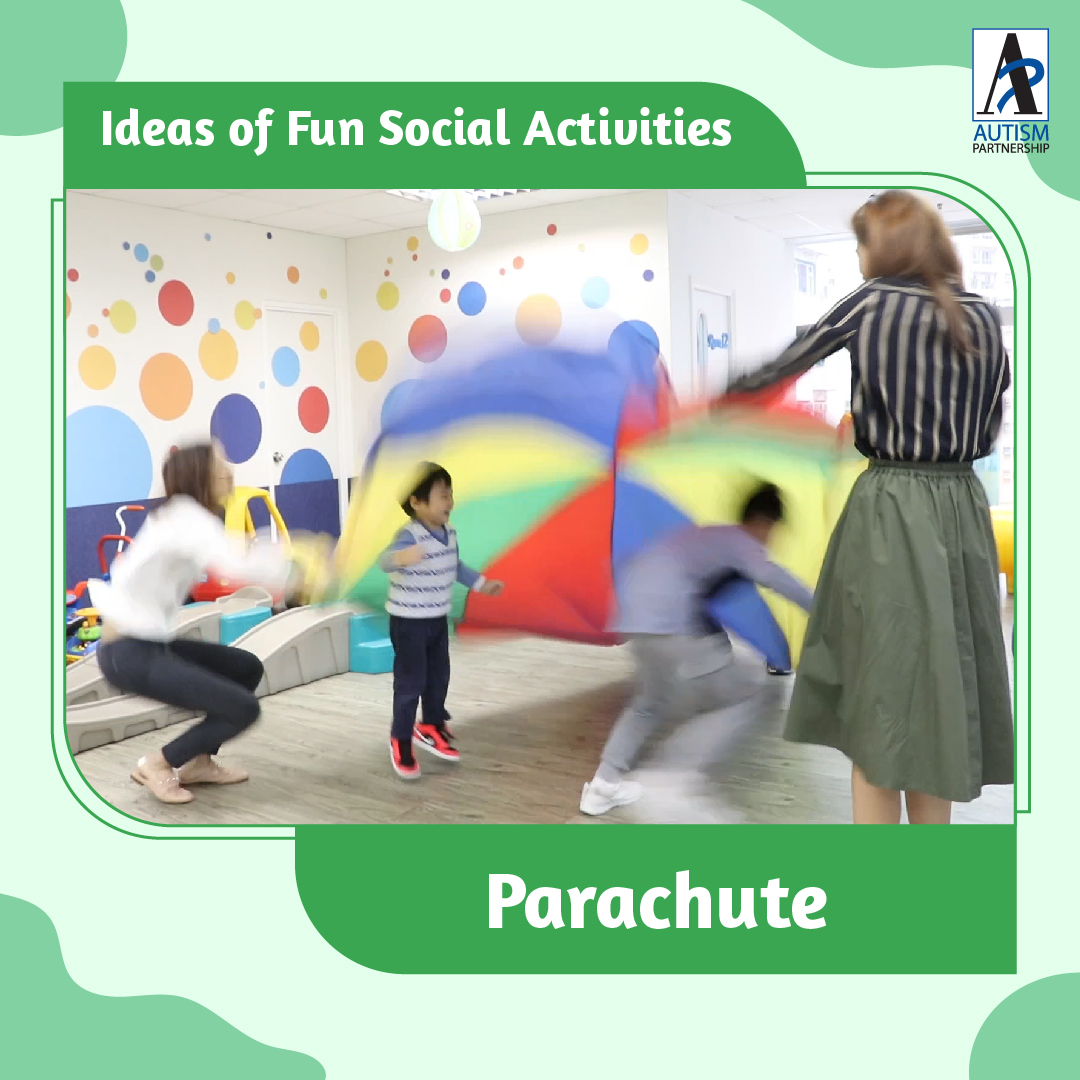 Procedures:
A few adults hold a big parachute or towel and stand in the middle of the room. Have the children stand at one side of the room. When the adults count to three, they will raise the towel up and down and the children will run from one side of the room to the other side. They need to avoid being trapped by the parachute or towel. Some children may love to stay underneath the parachute/towel and that can be fun too.
Procedures:
The teacher is the leader and will hold a spray bottle. He/She then turns on the music and asks the students to dance and move their body; when the music stops, the teacher will say "Freeze," and everyone have to freeze. The teacher will catch anyone who does not freeze and spray water at that person. When the students are familiar with the game, they can take a turn to be the leader. This game is fun and can increase the student's awareness to other peers, as they need to check on their peers.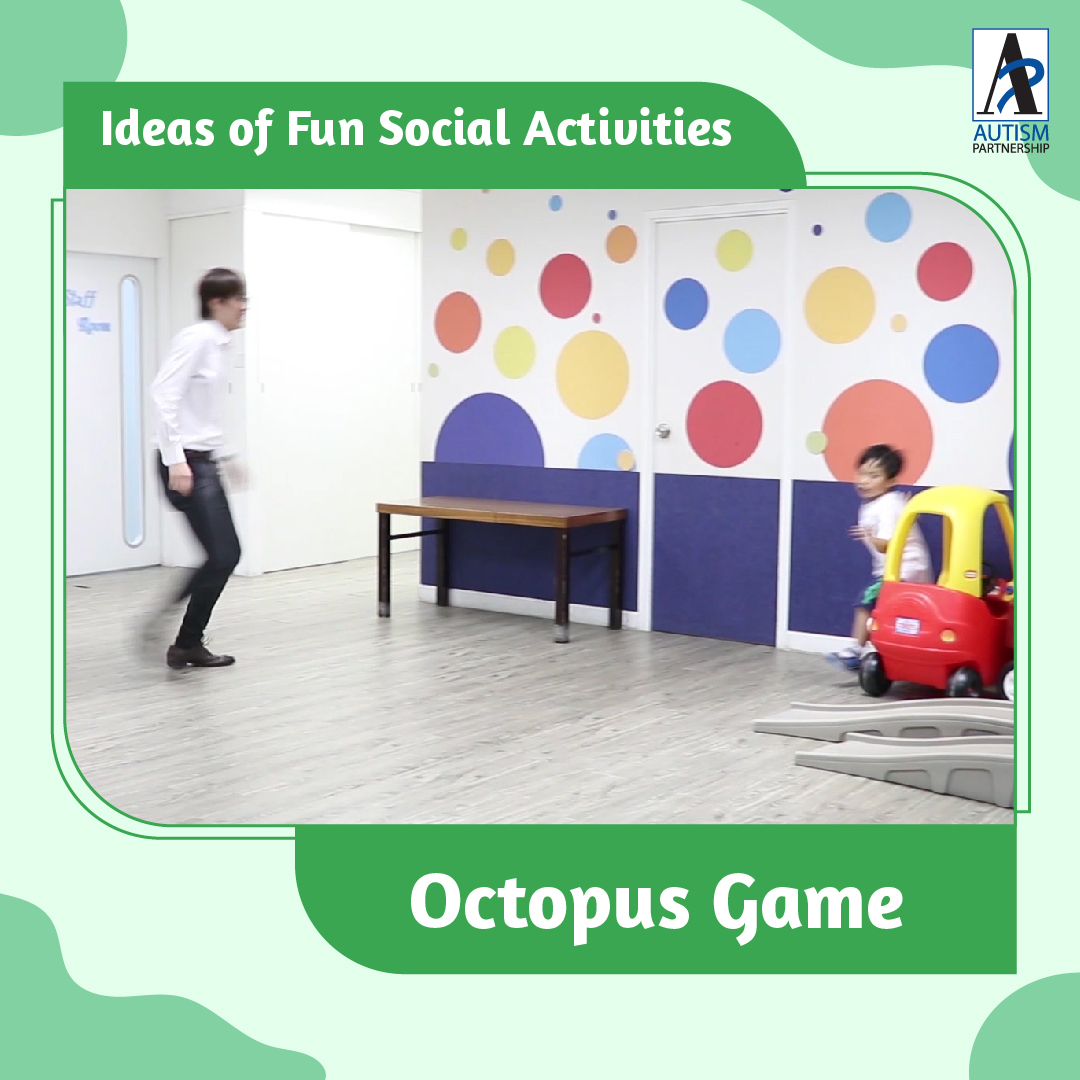 Procedures:
A group of students stand on one side of the room and are the "fish," while one student in the middle will be the Octopus. The fish need to run from one side of the room to the other without being caught by the Octopus.
This game is simple, and students usually enjoy running. They need to also be aware of where the "octopus" and "fish" are.