Autism Spectrum disorder can be diagnosed as early as 18 months. Research shows strong evidence on how effective Applied Behavior Analysis (ABA) can help children with Autism. It helps to deal with children's challenging behaviors such as inattention, aggression, self-stimulation, etc.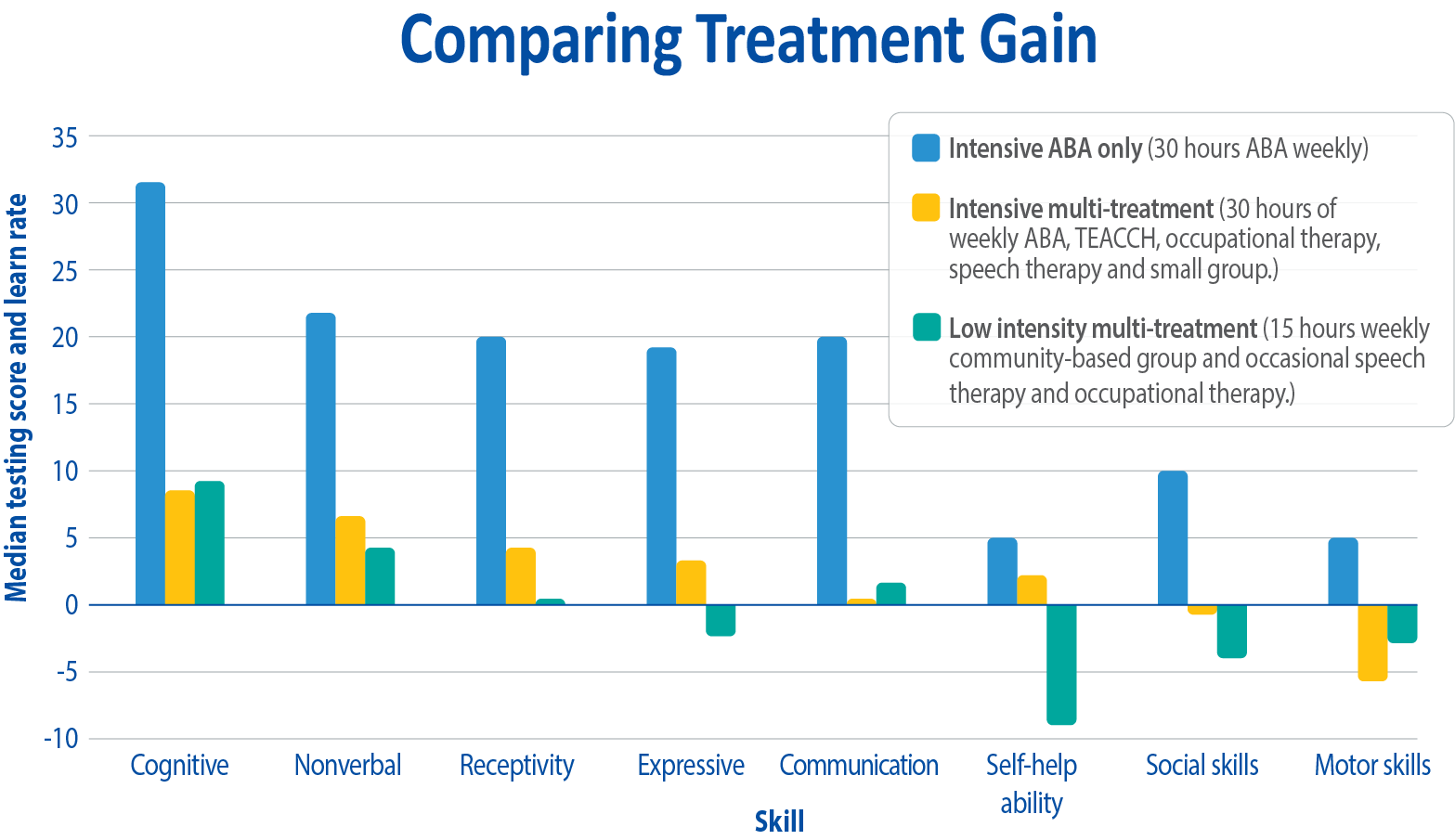 Howard, et al (2005) conducted a study to compare the effectiveness of 3 treatment groups on children with ASD whom were all under 4 years old before receiving 14 months of treatment. Results showed that when compared to other 2 groups, young children who received an average of 30 hours per week of intensive behavioral analytic intervention made the most gains in all areas including cognitive skills, non-verbal skills, communication skills, social skill, etc..This was a very important finding as it shows that number of hours of treatment and also the type of treatment affect outcome significantly.
If intensity of treatment matters, the younger a child is when he or she starts to receive treatment, the more intensive treatment one can be guaranteed, in terms of hours per week, and length of treatment. It is in this practical sense that younger children usually has more free leisure time because they are free from school homework, extra-curricular activities, and free from demands to help with daily routines and chores.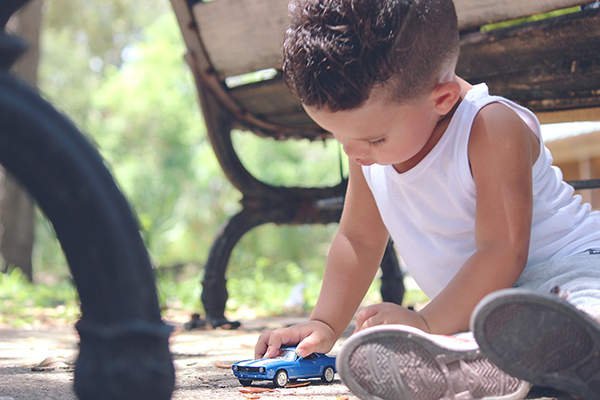 A lot of parents would ask the question "shouldn't kids be playing at the leisure free time at early age instead of going for a 'therapy'?" however a core symptom of ASD is lack of appropriate play skills and often display repetitive pattern and rigidity. While typically developing children learn varieties of skills through observing, imitating, these seem to be difficult for children with autism. They would need professional help in developing their learning in natural play environment.
It is no surprise that the gap is smaller between skills of children with ASD and those of their typically developing when children are younger. Through effective intensive intervention, it is of higher chance of closing the gap when they start young. And lays a foundation that will offer greater opportunities and help to improve child's quality of life.
There is a saying that children's brain is like a sponge. People often find children absorb new information faster, learn new things more efficiently. Think of how you pick up a new second language like Japanese, or learn how to play musical instruments. When compared with adults, children have a higher learning rate. Therefore as an adult, we want to give our children the best resources in maximizing their learning since they are young.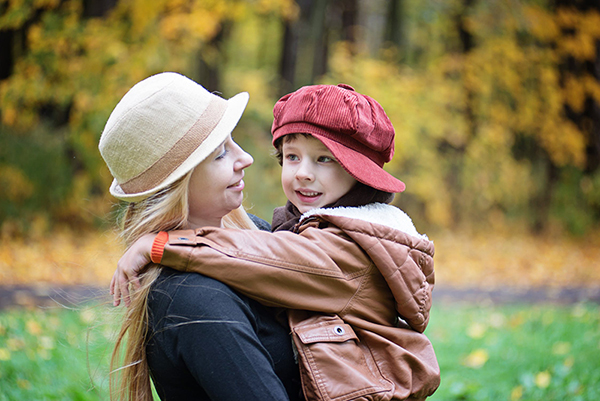 Diagnosis of ASD of children is devastating to parents; especially when children are newly diagnosed. Early intervention brings positive impact to parents. Professional service providers know what difficulties parents are facing, and therefore interactions with them help parents to be better informed and feel supported emotionally. Appropriate parent training help to reduce parents' helplessness, by getting to know about their children's needs, strengths and deficits and equip them better skills to maximise potentials of their children. Seeing children make progress undeniably help parents feel less distressed.
If you're concerned about your child's development, don't wait. Intervention is likely to be more effective when it is provided earlier in life rather than later. Early intervention can change a child's developmental path.