Start date:   April 21, 2023(Fri) 8:00 am
End date:   April 21, 2023(Fri) 5:00 pm
On September 17, Autism Partnership (AP) will hold a conference in Beijing, 4 world-renowned speakers will share their professional expertise on ASD intervention with parents of children with ASD and professionals. Inspiring topics include "Early Intervention that Changes Lives" and "School Readiness for Children with ASD" will be discussed
Five topics will be discussed in the conference:
School readiness for children with ASD
The implementation of clinical judgement in AP Method
The effective strategies in handling behavioural problems
Teaching spontaneous communication to children with ASD
Applying ABA principles in small-group teaching
Main Contents
1. School readiness for children with ASD
Dr. Raymond Fung (Ed.D, M.S.ABA, BCBA, AP Training Director)
Many parents of children with ASD wish for their children to enter school like other children. Likewise, many schools are keen to admit students with special educational needs (SEN), but often parents and teachers do not know whether the learning environment provided by schools would bring benefits for the long-term development of the children. When children are sent to a school without being equipped with adequate foundational learning skills, their learning progress will be hindered and the golden time for their treatment will be delayed. Furthermore, students who enter kindergarten or primary school without the necessary skills are more likely to demonstrate academic, behavioural and social problems. So how do parents know that their children are ready for kindergartens or primary schools? What skills are required for children to learn effectively in kindergartens and primary schools? How do we teach these skills? Due to their unique capabilities and challenges, tackling these issues is essential for them to enjoy their learning experience in school. In this talk, Dr. Fischer will discuss these questions through explanations and video sharing.
2. The implementation of clinical judgement in AP Method
Toby Mountjoy  (M.Sc.BCBA, BCBA, AP Director)
Intensive early behavioural interventions based on the principles of Applied Behavioural Analysis (ABA) have been repeatedly demonstrated to be effective in improving functional skills, social skills, language skills and behavioural management of individuals with ASD. The progressive ABA, AP method, developed by AP over the years is aimed to maximize the progress of every child with ASD and to improve their quality of life. To maximize their learning progress, teaching must be carried out by the qualified therapists, with the use of in-the-moment analysis and clinical judgement, to teach the students all-around skills (e.g. learning motivation, attentiveness in class, language development, etc.). In this talk, the speaker will discuss the different methods and programs for students to make meaningful progress, and to assist the professionals and caregivers to improve the quality of life of the children with autism.
3. The effective strategies in handling behavioural problems
Kan Wong  (M.Sc.,CPBA-AP, BCBA, AP Program Director)
Many children with ASD exhibit different levels of behavioural problems, including more frequent tantrums, disobedience to instructions, repetitive behaviours and even self-harm and aggressive behaviours. Since children with ASD often have difficulties expressing themselves, other people often have challenges in comprehending their emotional reactions and problem behaviours. These often cause unnecessary misunderstandings in daily life. These behaviours will also bring great stress to caregivers, and adversely affect children's learning and social interaction. To effectively tackle these behavioural problems, it is critical to identity the causes of behaviours and the skill deficiencies in the children, and to develop a systematic plan to teach replacement skills. The speaker for this talk will discuss the behavioural issues in ASD and answer different questions about the behavioural problems of children with autism and to provide corresponding guidance.
4.Teaching spontaneous communication to children with ASD
Toby Mountjoy (CPBA-AP, BCBA, AP Director)
ASD affects the development of social and communication skills in children to varying degrees. Hence, enhancing their communication skills is an important part of teaching. Building effective spontaneous communication skills not only greatly reduces children's problematic behaviours, but also support them in social integration. Through meaningful communication and interaction, their quality of life improves, and enables them to understand and cope with various situations in everyday life. The speaker in this talk will discuss the different types of language expression with video demonstrations and will teach the various communication temptation methods to motivate and promote their communication and learning efficiency with others.
5. Applying ABA principles in small-group teaching
Dr. Yvonne Cheung  (Ed.D, M.S.ABA, BCBA, AP Behavioral Consultant)
Applied Behaviour Analysis (ABA) is an effective intervention for ASD. Contrary to popular belief, ABA provides a systematic approach to learning group training, supporting and preparing children with ASD to transit to schools and other natural learning environments, in addition to 1-to-1 instruction. In this talk, the speaker will explain how to identify whether a child is ready for group training and discuss how to design and implement group learning curriculum and the critical areas of programming to be successful.
Event Details
Complimentary Parent Consultation
Complimentary parent consultation is offered to the conference participants during Sept 18-19 (Limited slots only).
| | | |
| --- | --- | --- |
| Organization | Professionals | Units |
| The Behavior Analyst Certification Board | BCBA/BCaBA | 7.5 |
Parents:
 
Individual
Group (5 people or more)
Original Price
RMB¥ 880
Early-bird promotion valid until 1 Sept.
RMB¥ 298
RMB¥ 220
Professional:
| | |
| --- | --- |
|   | Sign Up |
| Original Price | RMB¥ 880 |
| Early-bird promotion valid until 1 Sept. | RMB¥ 680 |
Remarks:
Please click the "apply now" button below
For group registration, please contact AP-MKT at WeChat OR email to

Meet Our speakers and Panelists: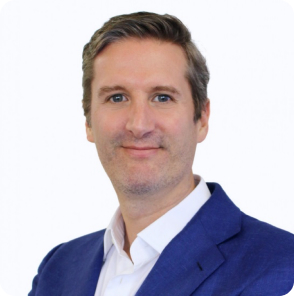 Mr. Toby Mountjoy is a Board Certified Behavior Analyst and holds a Master of Science in Applied Behavior Analysis. With over 25 years of experience working with individuals with ASD, he has been extensively trained by Dr. Ronald Leaf, Dr. Mitchell Taubman and Dr. John McEachin. Besides overseeing the Autism Partnership operation in Hong Kong, Korea, Philippines, Singapore, Kuwait and Beijing, with over 500 staff, including psychologists, consultants and therapists, he has also provided consultations to school districts, agencies, and families worldwide. Mr. Mountjoy has also contributed chapters to publications such as "Sense & Nonsense" and "It's Time for School". In 2007, he founded the charitable Autism Partnership Foundation and AP School to offer more services for children with Autism.